It wouldn't be a vacation if we didn't do at least a few hikes. First one up was Diamond Hill in Connemara National Park. It was a relatively short 3.5km hike up to the peak of Diamond Hill, providing great views of Kylemore Abbey, Twelve Bens peaks, and the Atlantic Ocean. Throughout the hike, we encountered many younger kids and older adults, all European, doing what we considered not an incredibly easy hike. Thus, we have come to the conclusion that Americans in general are out of shape compared to Europeans. In a reversal of roles, Ryan hiked faster than Nicole, who is a bit out of shape and maybe carrying a little extra weight :-).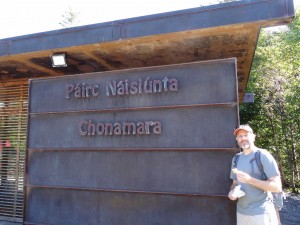 Connemara is home to the Connemara pony, the only breed originating in Ireland. They are all over the area and were taking a nap as we passed them on our hike.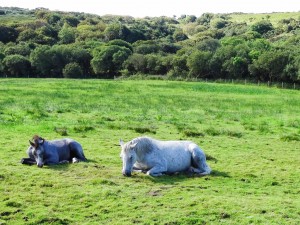 Post hike, we stopped at the Avoca handweavers gift shop and then walked across the road to savour some more Killary mussels, fresh from a trailer next to the fjord.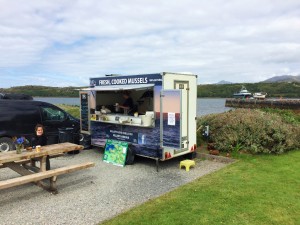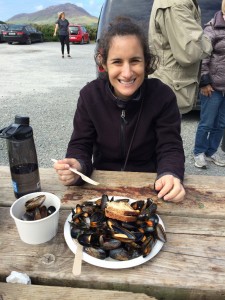 Ryan then navigated the very narrow and windy Sky Road, a scenic single-lane, 2-way road along the coast. At the lookout point, a guy launched his very fancy drone high into the sky. It was crazy windy up there, and he didn't look too sure was sure it was coming back at one point. However, a few mins later, it did manage to fly back to him. He must have gotten some really cool photos from that flight!  No pictures of the drone unfortunately.